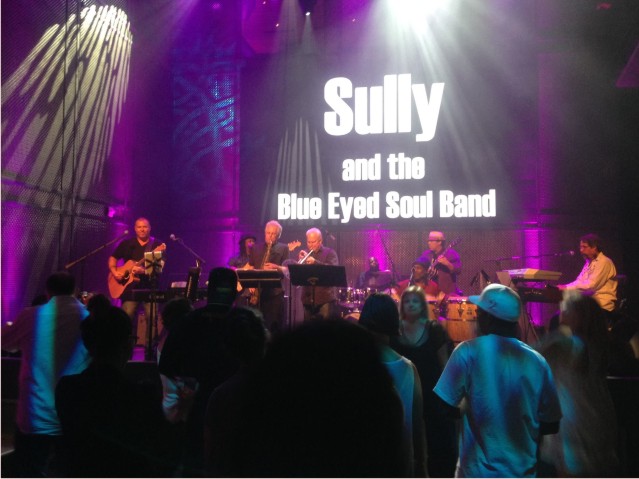 Willis Allen Real Estate Presents:
June 25th at 6:00 p.m.
With a repertoire drawing on the works of Earth, Wind and Fire, Stevie Wonder, Billy Preston, Otis Redding and others, Sully & The Blue-Eyed Soul Band returns for a second year. The group of Grammy Award winning and Tony Award nominated musicians backs Sully, a lead singer who is also a popular national radio personality based in San Diego.
Blue-Eyed Soul Band members have impressive credentials and affiliations with some of the foremost R&B, jazz, rock and country rock acts of our time, including Tito Puente, Ike Turner, Lynyrd Skynyrd, Charles Mingus, Burt Bacharach, Kim Carnes, Doc Severinsen and more.