Welcome to the 53rd
Coronado Promenade Concert Season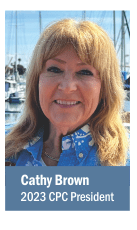 Welcome and thank you for joining us as we commemorate our beloved tradition where family and friends come together for fun, laughter, and dancing! Last year we finally celebrated our 50th Anniversary which was delayed from 2020 due to COVID-19. We are back on track as we start our 53rd concerts series.
The Coronado Concert Band, four local Coronado bands and the Navy are all back. But, 2023 is about "NEW BEGINNINGS" with eight bands who have never performed at the concert series before! A 16 piece big band, an exciting country band, Al Paris and The Heartbreakers, celebrate the 80's with FlashPants, swing the night away with The Dreamboats, some Motown funk, multiple top dance bands of course and our special guest band on Labor Day Sunday will grace our gazebo this summer. Look for an opportunity to take some DANCE LESSONS on June 11 as we get ready for Big Time Operator on June 25!
We are grateful for the support from Mayor Richard Bailey, the City Council, City Manager Tina Friend, Police Chief Chuck Kaye, Fire Chief Jayson Summers, Public Services & Engineering Director Leon Firsht, Kelly Purvis and the Cultural Arts Commission. We rely on the continued in-kind donation the city provides through the availability of Public Services & Safety personnel needed to keep Spreckels Park clean, safe and orderly. We couldn't do it without them! A big shout out to Holland's Bicycles and its staff who donate the bike locks raffled off every Sunday.
Please join us in extending a sincere and heartfelt thank you to our concert sponsors: Donna Salof, The Auen Foundation, Arlene Inch, City of Coronado, California American Water, Sharp Coronado Hospital, CalPrivate Bank, Coronado Chamber of Commerce, Debbie & Pat Starke, Linda & Rich Hascup, Karen Greenberg & Steve Pittendrigh, Diane Jolley & Bill Subang, Del Coronado Realty, Tucson Zonies, Coronado Real Estate Association, Carrie Downey, Marilyn Rees, Rotary Club of Coronado, The O'Briens at PorchLight Realty, Coronado Woman's Club & Coronado Junior Woman's Club, Kory Kavanewsky of CMG Mortgage, The Brigantine Family of Restaurants, The Coronado Times and Coronado Shores Company.
As a 501 (c) 3 non-profit, please know Coronado Promenade Concerts DOES NOT receive any operating funds from the City of Coronado. A very special thank you to the Red Bucket Brigade made up of students from the National Honor Society, Junior Optimist, Octagon Clubs and members of CoSA. When you see those red buckets coming near you, please show your appreciation for the value of this priceless experience and think about giving just $1 or more for each person in your party.
A very special Thank You to my volunteer Board of Directors: Vice President Maggie Hannegan, Secretary Mark O'Brien, Treasurer Ken Canete, Talent Co-Chair Marilyn Rees and Talent-Co Chair Ray Gosselin, Program and website Chair Karen Greenberg, Directors George Morgan, Bill Gise, Myles Huck, Rodney Lobato, Legal counsel Carrie Downey and President Emeritus Floyd Ross. Also thank you to Valerie & Steve Schutte of The Design Depot, Operations Manager Derry Cowley Bowman, Cheri Aegerter, Suzanne Piper, Dennis Mills, Deb Ryan, Mary Carroll, Tina Dalmau, Tyler Mathews, Tyler Stolnack, John Volk and his crew for all your work and dedication.
Lastly, a huge THANK YOU to all our concert program advertisers, many whom are your neighbors and business owners right here in Coronado. Please make a special effort to support our local businesses!
Sit back, laugh and enjoy the show.
In gratitude for all your support!
Cathy Brown
President