President's Welcome message.
Celebrating Our
50th Anniversary!
Coronado Promenade Concerts (CPC) produces and manages the annual Spreckels Park summer concert series. The 2022 series featured 15 concerts across five months sponsored by individuals and business patrons.
Aug. 14
6:00 p.m.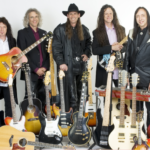 Hotel California
Hotel California reproduces the songs of the Eagles studio recordings in their classic sound, transcending the boundaries of Rock, R&B, and Country.
Sponsored by Kory Kavanewsky of CMG Mortgage
&
The Brigantine Family of Restaurants
Aug. 21
5:00 p.m.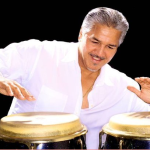 Louie Cruz Beltran
Blending Afro Cuban rhythms with Jazz, Latin Jazz, Pop and R&B influences, Louie Cruz Beltran entertains with skilled execution on conguero and timbalero and as a vocalist.
Sponsored by Coronado Woman's Club
&
Coronado Junior Woman's Club