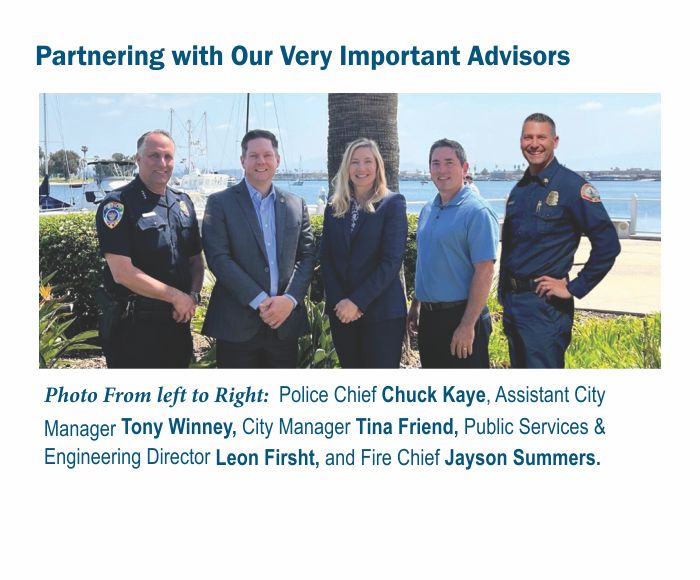 Dedicated Crews Keep Concerts Functioning
After the music has faded, the blankets have been folded and the picnic baskets have been collected and carted away, the crew from Coronado Public Services begins crisscrossing Spreckels Park readying our center-city jewel for another week of summer enjoyment. The city workers work tirelessly to keep Spreckels Park safe, clean and functioning for our concerts.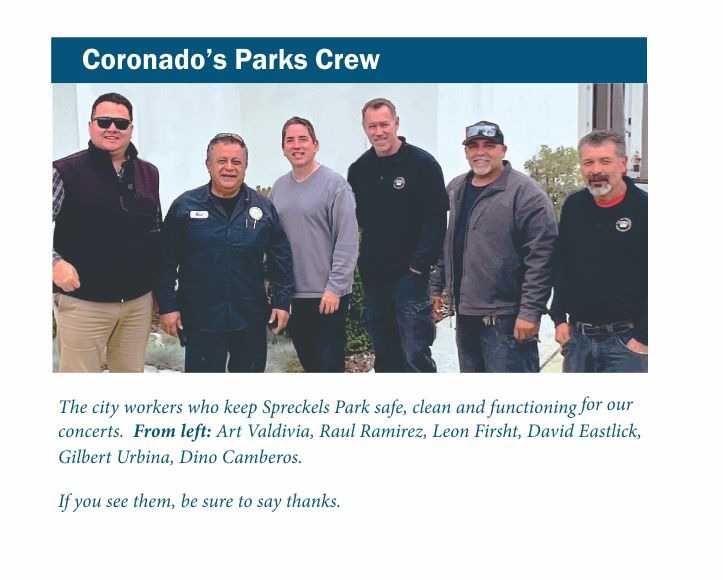 Bike Lock Donation
Every Sunday, we are fortunate to have members of Coronado's finest attend the concert and help us give away bicycle locks, generously donated by Holland's Bicycles.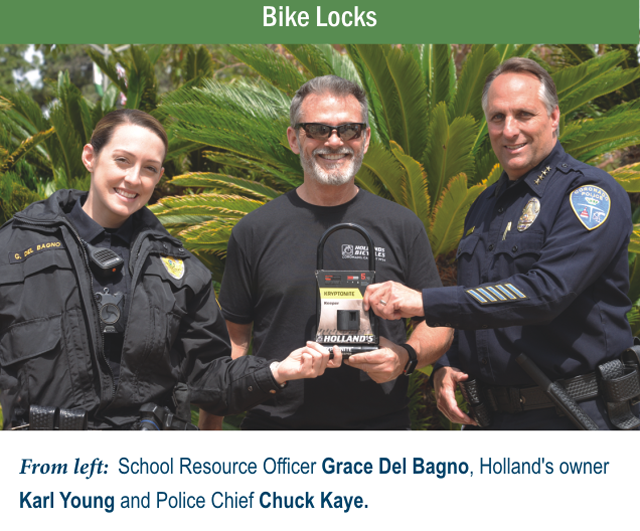 Summer concerts in the park have become a long-standing tradition in the Coronado Community. The success of each year's concert season is built on the prior one with the dedication of time and talent of our individual community members. The camaraderie and music strengthens the Coronado community ties as the concerts provide a fun-filled venue for friends and family to gather, relax and enjoy. If you see them, be sure to say "Thanks".