2022 Coronado Concert Schedule
Coronado Promenade Concerts (CPC) produces and manages the annual Spreckels Park summer concert series. The 2022 series featured 15 concerts across five months sponsored by individuals and business patrons.
May 29
4:30 p.m.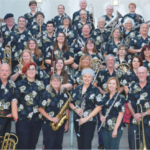 Coronado Concert Band
An essential Coronado institution, the Coronado Concert Band delivers a rich mix of music and styles from patriotic, through classical that displays its depth and versatility.
Sponsored by City of Coronado
6:30 p.m.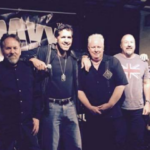 Side Traxx
This seasoned musical act plays all of the great classics from the seventies, complete with their trademark mixed bag of "looks and surprises" guarantees a good time by all.
Sponsored by California American Water
June 5
6:00 p.m.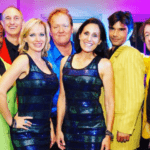 The Heroes
The Heroes song list includes everything from big band swing and standards from the 30's and 40's to today's current hits with oldies, Motown, classic rock, funk, '70's disco/dance and rock and roll mixed in. Get those dancing shoes ready!
Sponsored by Sharp Coronado Hospital
&
Discover Coronado
June 12
6:00 p.m.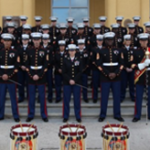 The Marine Band San Diego
The band serves up inspiring renditions of patriotic music, classical literature, Big Band and Top 40 favorites, and, of course, the marches of John Philip Sousa.
Sponsored by Coronado Chamber of Commerce
June 19
6:00 p.m.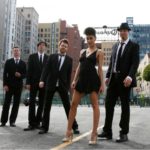 Pop Vinyl
Pop Vinyl is back with a high-energy, make-yousweat performance designed to engage audiences with nonstop music.
Sponsored by Steve Pittendrigh
&
Karen Greenberg
June 26
6:00 p.m.
ABBAFab
From the earliest ABBA hits to Mamma Mia, AbbaFab will take you on an unmatched ABBA journey in the heart of Coronado.
Sponsored by Berkshire Hathaway Home Services
&
Debbie & Pat Starke
July 3
6:00 p.m.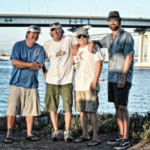 Ron's Garage
With their expansive repertoire of classic and folk rock standards the quartet will transport you to the best musical moments of the 1960s and 70s to the current music of today.
Sponsored by Linda & Rich Hascup
&
Dr. Electric
July 10
6:00 p.m.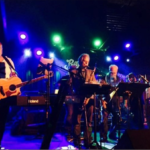 The Sully Band
The Sully Band play a very unique brand of original music. They are at the intersection of R&B and Funk on the corner of Soul and Reggae.
Sponsored by Coronado Bliss Salon
&
Diane Jolley & Bill Subang
July 17
6:00 p.m.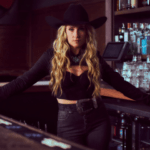 Amanda Kate
Amanda Kate builds her name in the Texas country music scene with her powerhouse vocals, traditional flair and '90s country appeal.
Sponsored by Coronado Real Estate Association
July 24
6:00 p.m.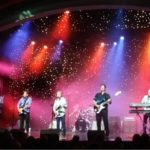 Surf City Allstars
The Surf City All Stars offer a performance so true to the sounds of the Beach Boys and Jan & Dean that they have won ringing endorsements from members of the original bands.
Sponsored by CalPrivate Bank
July 31
6:00 p.m.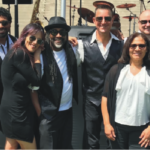 Full Strength
The band is an 11-piece ensemble with a playlist that spans the decades with classic funk tunes of the '70's — to the dance hits of today.
Sponsored by Rotary Club of Coronado
&
Mark O'Brien
Aug. 7
6:00 p.m.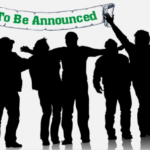 Special Concert
To Be Announced
Sponsored by DONNA SALOF
Aug. 14
6:00 p.m.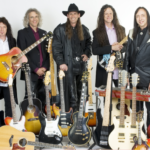 Hotel California
Hotel California reproduces the songs of the Eagles studio recordings in their classic sound, transcending the boundaries of Rock, R&B, and Country.
Sponsored by Kory Kavanewsky of CMG Mortgage
&
The Brigantine Family of Restaurants
Aug. 21
5:00 p.m.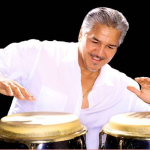 Louie Cruz Beltran
Blending Afro Cuban rhythms with Jazz, Latin Jazz, Pop and R&B influences, Louie Cruz Beltran entertains with skilled execution on conguero and timbalero and as a vocalist.
Sponsored by Coronado Woman's Club
&
Coronado Junior Woman's Club
Aug. 28
5:00 p.m.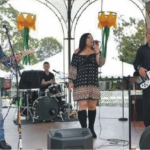 It's Never 2L8
It's Never 2L8 will get you up off your feet, dancing and singing at the top of your lungs. Their playlist includes mainstream, classic hits ranging from the 60s to present day dance tunes.
Sponsored by Coronado Shores Company
Sept. 4
5:00 p.m.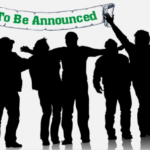 Special Concert
To Be Announced
Sponsored by The Auen Foundation