Unload Your Gear Safely
at These Stations
This year four curbside loading zones have been set up to facilitate unloading and loading.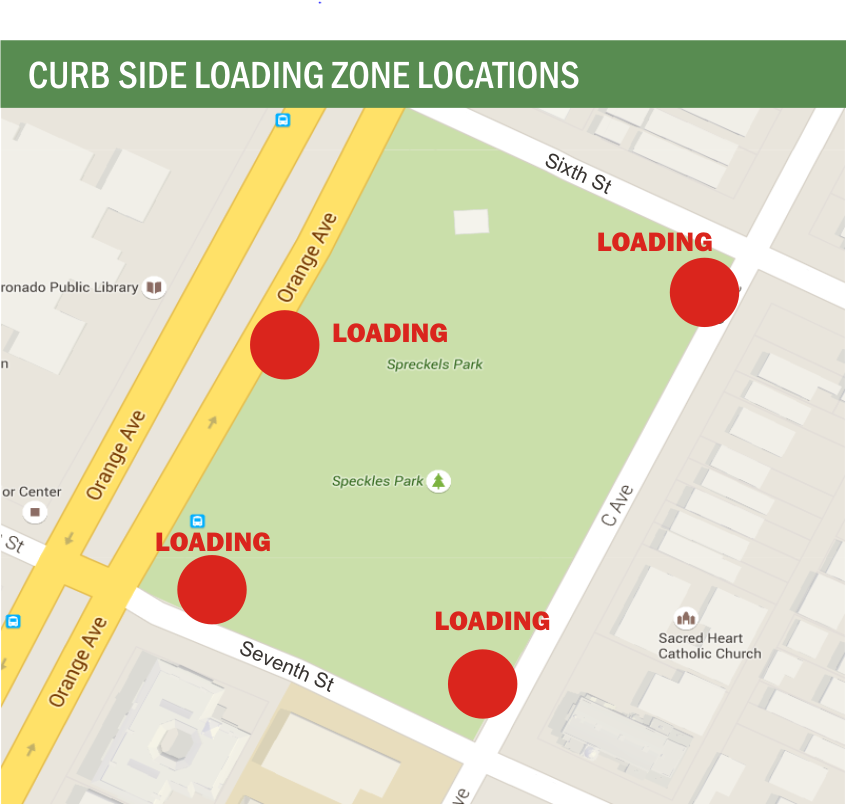 Four curbside loading zones enable you to unload and load your car safely. Plan to pull over at any of these locations:
C Avenue at Sixth Street

C Avenue at Seventh Street

Seventh Street at Orange Avenue

Orange Avenue midway between Sixth and Seventh streets
Loading zones are operational from two hours before each concert's scheduled start time up until one hour after its scheduled closing time.