2023 Coronado Concert Schedule
Coronado Promenade Concerts (CPC) produces and manages the annual Spreckels Park summer concert series. The 2023 series features 16 concerts across five months sponsored by individuals and business patrons.
May 28
4:30 p.m.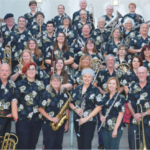 Coronado Concert Band
An essential Coronado institution, the Coronado Concert Band delivers a rich mix of music and styles from patriotic, through classical that displays its depth and versatility.
Sponsored by City of Coronado
6:30 p.m.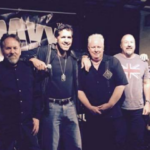 Side Traxx
This seasoned musical act plays all of the great classics from the seventies, complete with their trademark mixed bag of "looks and surprises" guarantees a good time by all.
Sponsored by California American Water
June 4
6:00 p.m.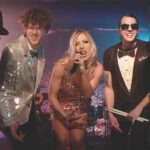 BoomBox Heroes
Get ready to dance! The Boombox Heroes are the ultimate dance band that offers an impressive repertoire of the classics from all genres and decades.
Sponsored by Sharp Coronado Hospital
&
Calprivate Bank
June 11
6:00 p.m.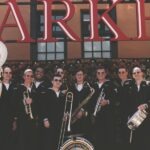 Navy Band Southwest's 32nd Street Brass Band
Always a fan favorite at Concerts in the Park, Navy Band Southwest's 32nd Street Brass Band brings premier musical talent and a strong emotional connection to our community's largest and most visible institution.
Sponsored by Coronado Chamber of Commerce
June 18
6:00 p.m.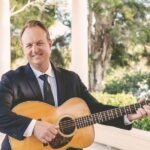 Crown Town
Coronado's own Matt Heinecke has been playing gigs in our town since he was a freshman at Coronado High School.
Sponsored by Deb & Pat Starke
&
Linda & Rich Hascup
June 25
6:00 p.m.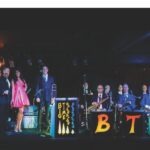 Big Time Operator
Get ready for high altitude swing! Big Time Operator brings one of the golden ages of music alive for all to enjoy.
Sponsored by Karen Greenberg & Steve Pittendrigh
&
Diane Jolley & Bill Subang
July 2
6:00 p.m.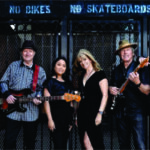 The Suenamis
Imagine pumping quarters into the jukebox in a roadside diner along a dark highway, only to hear rock classics obscured by clatter of dishes and the clang of the pinball machine under stark fluorescent lights.
Sponsored by Del Coronado Realty
July 9
6:00 p.m.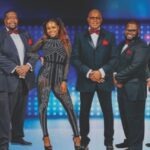 Al Paris & The Heartbreakers
Al Paris has charisma that really shines on-stage in front of a live audience. With experienced musicians known for exceptional choreography, and a wide variety of all-time favorite songs, this band will get everyone up and on the dance floor!
Sponsored by The Tucson Zonies
July 16
6:00 p.m.
PHT & The Honky Tonk Nights
Dust off those boots and polish up your moves. We are livin' in a Honky Tonk World! PHT and The Honky Tonk Nights are San Diego's premier 90's-to-Modern Honky Tonk crew.
Sponsored by Sharp Coronado Hospital
&
Arlene Inch
July 23
6:00 p.m.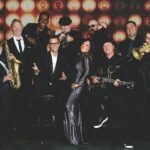 Mighty Untouchables
The Mighty Untouchables offer everything from Motown to classic rock, along with Latin, country, current pop hits and much more.
Sponsored by Coronado Real Estate Association
&
Carrie Downey
&
Marilyn Rees
July 30
6:00 p.m.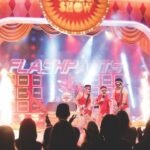 FlashPants
From Flash Dance to FlashPants! Get ready for an 80s cover band that headlines at the same venues as original 80s acts like Berlin, Bow-wow-wow, Missing Persons, Dramarama and others.
Sponsored by Rotary Club of Coronado
&
The O'Briens at PorchLight Realty
Aug. 6
6:00 p.m.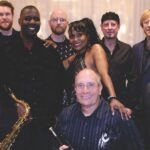 The Detroit Underground
Motown Comes Alive in Crown Town. Since 1994, The Detroit Underground has been in high demand as they have treated audiences to powerful vocals, a funky rhythm section and "smokin" horn sounds.
Sponsored by Coronado Woman's Club
&
Coronado Junior Woman's Club
Aug. 13
6:00 p.m.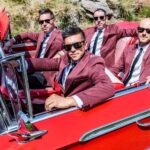 The Dream Boats
Modern. Retro. Revival. The Dreamboats create a sound that is equal parts Chuck Berry & The Wonders. This quartet delivers a high-energy show that has audiences dancing the night away!
Sponsored by DONNA SALOF – (Premier Platinum)
Aug. 20
Cancelled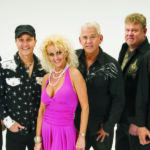 CONCERTS IN THE PARK UPDATE
The Concert has been cancelled for Community safety concerns.
The Zippers
Back for an encore performance – with an impressive playlist that covers every conceivable era and style of music. Recognized as the Best Dance Band In The USA by the National Music Awards.
Sponsored by Kory Kavanewsky, CMG Mortgage
&
The Brigantine Family of Restuarants
Aug. 27
5:00 p.m.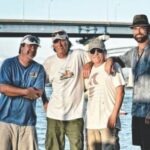 Ron's Garage
Coronado's own Ron's Garage brings together a team of talented musicians as adept playing for thousands in Spreckels Park as they are bringing all of Orange Avenue to life on an afternoon from the patio at McP's.
Sponsored by Coronado Shores Company
&
The Coronado Times
Sept. 3
5:00 p.m.
Special Concert
Be ready for an exciting event, where "pop meets country". We promise a show not to be missed!
Sponsored by The Auen Foundation