2019 Coronado Concert Schedule
Coronado Promenade Concerts (CPC) produces and manages the annual Spreckels Park summer concert series. The 2019 series features 15 concerts across five months sponsored by individuals and business patrons.
Click on the Concert Listing for Additional Band Information.
May 26
4:30 p.m.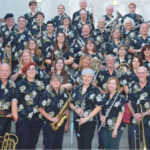 Coronado Concert Band
Sponsored by City of Coronado
An essential Coronado institution, the Coronado Concert Band delivers a rich mix of music and styles from patriotic, through classical that displays its depth and versatility.
May 26
6:15 p.m.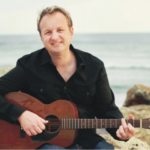 Crown Town
Sponsored by California American Water
Coronado's own Matt Heinecke unique style of guitar draws on a wide range of influences, including folk, classical, rock, jazz, country and bluegrass.
June 2
6:00 p.m.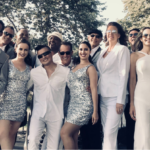 Sensation
Sponsored by Kory Kavanewsky at CMG Mortgage
Sensation is a premiere dance and show band. The band plays the perfect mix of current hits and legendary dance favorites.
June 9
6:00 p.m.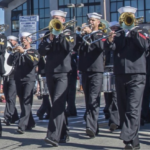 Navy Band Southwest
Sponsored by Coronado Chamber of Commerce
Always a fan favorite at Concerts in the Park, Navy Band Southwest brings premier musical talent and a strong emotional connection to our community's largest and most visible institution.
June 16
6:00 p.m.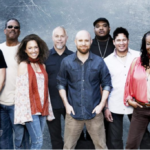 The Lao Tizer Band
Sponsored by Linda & Rich Hascup and Coronado Pediatric Dentistry
The Lao Tizer Band provides a robust mix of originals and covers that incorporates grooves from across the musical spectrum. The band makes covers like Led Zeppelin's "Ramble On," U2's "Pride (In The Name Of Love)," and Cat Stevens' "Sad Lisa" seem almost entirely original.
June 23
6:00 p.m.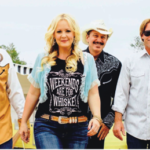 Smith
Sponsored by Willis Allen Real Estate
Smith is a six-piece pop country music group that performs hits from artists such as Maren Morris, Miranda Lambert, Luke Bryan and Thomas Rhett. The mix of modern country with classics creates the musical recipe for a fun-filled and entertaining event.
June 30
6:00 p.m.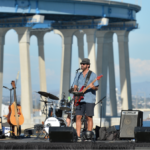 Ron's Garage
Sponsored by Bungalow 56 & Nicolls Design Build
With an expansive repertoire of classic and folk rock standards the quartet transport you to the best musical moments of the 1960s and 70s.
July 7
6:00 p.m.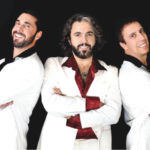 Bee Gees Gold
Sponsored by Coronado Real Estate Association
Performing such early hits as Massachusetts, I Started a Joke, to the later Disco classics , Stayin' Alive and, You Should Be Dancing, Bee Gees Gold has performed in Bee Gees Tributes all over the world.
July 14
6:00 p.m.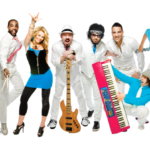 LA Allstars
Sponsored by Madhu Arora
With an extensive repertoire that includes a wide variety of styles such as classic rock, R&B, Motown, disco, jazz, and Top 40 tunes, the LA Allstars are sure to entertain the whole family.
July 21
6:00 p.m.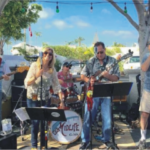 In MidLife Crisis
Sponsored by Rotary Club of Coronado
Coronado-based In Midlife Crisis has been rocking our community for years with classic songs of the 1960s and 70s.
July 28
6:00 p.m.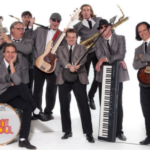 Stone Soul
Sponsored by Swinerton Renewable Energy
Belting out a lively blend of '60s, soul and Motown tunes in their snazzy suits, they perform spot-on renditions of the best of the era's classics sounds.
August 4
6:00 p.m.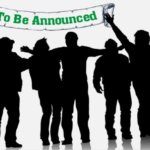 August 11
6:00 p.m.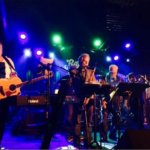 Sully & The Souljahs
Sponsored by CalPrivate Bank
Sully & The Souljahs play a very unique brand of original music. They are at the intersection of R&B and Funk on the corner of Soul and Reggae.
August 18
6:00 p.m.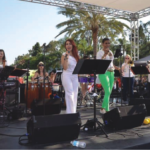 Las Chikas
Sponsored by Coronado Woman's Club & Coronado Junior Woman's Club
The Las Chikas look at music as a way of bringing joy. Their repertoire is a mix of a little bit of everything you can dance to — salsa music, pop music, cumbia and bachata.
Sept. 1
5:00 p.m.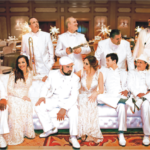 The Mighty Untouchables
Sponsored by The Auen Foundation
Their repertoire includes songs from Bruno Mars, Cee Lo Green, Earth, Wind & Fire, Four Tops, Marvin Gaye, Michael Jackson, Prince, Santana, AC/DC, Stevie Wonder, The Temptations, and Celia Cruz just to name a few!