Swinerton Renewable EnergyPresents:
July 28th at 6:00 p.m.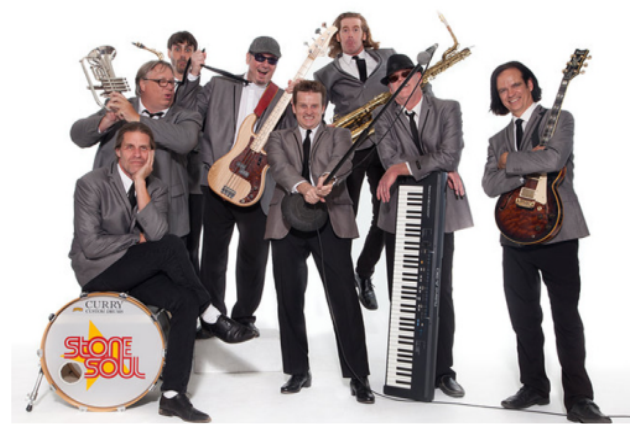 Stone Soul is an eight piece, horn-blowing, foot-stomping band that has built a reputation for creating retro-sounding and electric live performances that have thrilled hundreds of thousands of Southern California fans.
Belting out a lively blend of '60s, soul and Motown tunes in their snazzy suits, they perform spot-on renditions of the best of the era's classics sounds. Stone Soul will have you dancing The Jerk, The Mashed Potatoes and The Twist to smash hits from Smokey Robinson, The Temptations, Stevie Wonder, The Four Tops, Otis Redding, James Brown and more.
Website: Stone Soul
SPONSORED BY