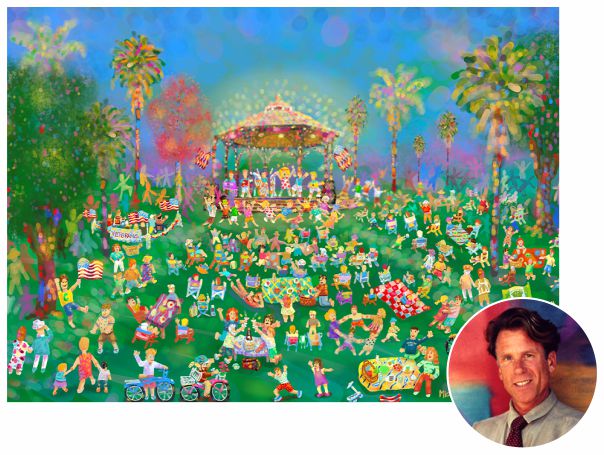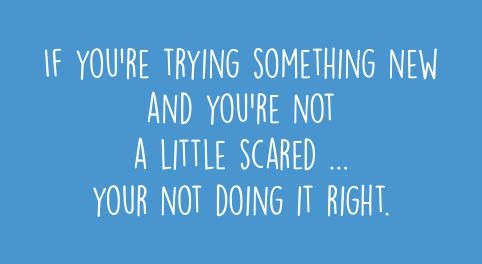 Gifts and Prints are Available for Purchase
Local studio artist Michael Ives creates paintings of Coronado with a fun, whimsical and vivid style all his own. The eye-catching Concert in the Park painting was selected as the cover for the 2023 program.
It captures the remarkable, energy and excitement of the Coronado Community's summer-long concert venue in Spreckels Park. The scene celebrates the iconic elements and individuals as they laugh, dance and enjoy the music.
Expelled from Catholic School for being a wise-acre and receiving a D- in the only art class he ever took, Michael has since become recognized nationwide as a successful painter in acrylics, watercolors, as a folk artist work in wood, a videographer and most recently, creating paintings on his iPad.
The Concert in the Park artwork is part of Michael Ives recent work utilizing colorful iPad digital art that portray some of the wonderful events that take place each year in Coronado. See the complete "Coronado Collection"— along with gifts and prints that are available for purchase— on his website: ivesart.com
From teaching Architecture for the Peace Corps in West Africa to speaking to art classes and groups about the "Leaps of Faith" that all artist must take along the way, Michael enjoys living by the motto: "If you're trying something new and you're not a little scared … your not doing it right."
Michael currently lives with his with his wife Jill in Coronado.
Concerts in the Park Comes Alive
Local studio artist Michael Ives has created an exceptional and eye-catching iPad painting that celebrates the remarkable, fun energy and excitement of Concerts in the Park. Watch the park fill up with iconic elements and individuals as they laugh, dance and enjoy their time at the concerts.