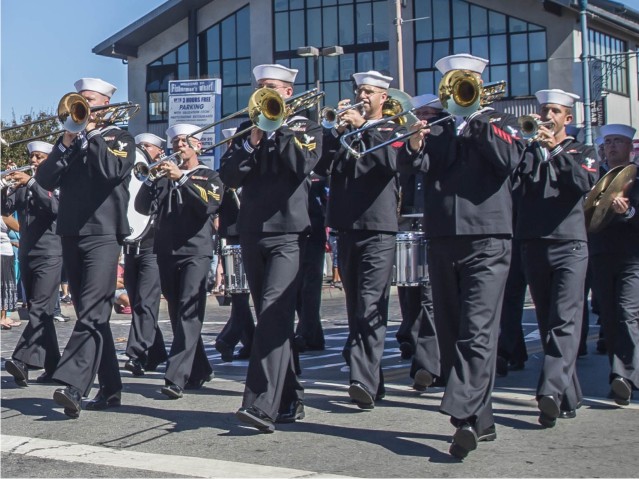 Lobster West Presents:
August 13th at 6:00 p.m.
Always a fan favorite at Concerts in the Park, Navy Band Southwest brings premier musical talent and a strong emotional connection to our community's largest and most visible institution. With over 90 years of service in San Diego, the band is one of the Navy's and region's finest and oldest continuing musical organizations.
Under the direction of Lieutenant Diane E. Nichols, the band is located onboard Naval Base San Diego, and serves the military and civilian communities throughout the Southwestern United States. The band averages over 600 performances a year including at professional sporting events and community concert series like ours.