Coronado Woman's Club and
Junior Woman's Club Present:
August 26th at 5:00 p.m.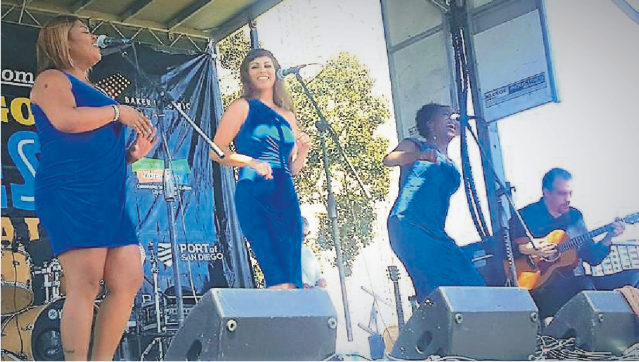 Southland Soul brings together three powerful female voices in a rousing gospel, R&B and Motown-oriented show that was the unexpected smash hit of the 2017 Coronado Concert series.
The chanteuses are back. Missy Andersen, Sharifah Muhammad and Mercedes Moore each possess the power, dynamics and stage presence to command their own shows. The fact they appear together and back each other as they move through an inspired soulful playlist is testament to their confidence as individual artists and their shared commitment to showcasing this uniquely American musical form.
Their stellar voices are backed by a standout set of instrumentalists led by guitarist Heine Andersen, a native of Denmark who faithfully channels the sounds of both Delta and inner city.
Website: Missy Andersen & Southland Soul