Coronado Chamber of Commerce Presents:
June 10th at 6:00 p.m.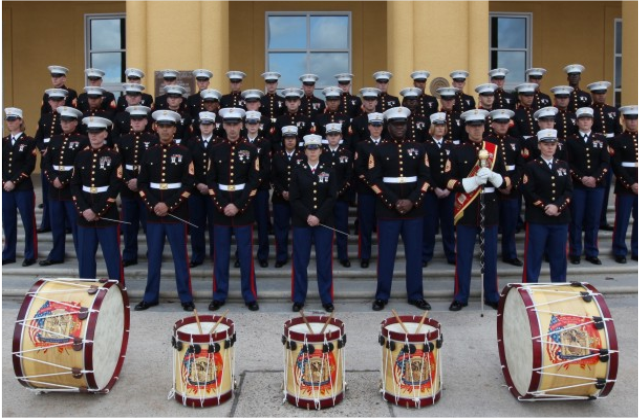 Founded in 1921, Marine Band San Diego has thrilled countless audience members through a schedule of appearances averaging nearly 400 per year. Established to support the Marines' Recruit Training Regiment, the band also performs a wide variety of military and civilian events throughout the Southwest. Led by Enlisted Conductor – Gunnery Sergeant Francisco Gaxiola, the band serves up
inspiring renditions of patriotic music, classical literature, Big Band and Top 40 favorites, and, of course, the marches of John Philip Sousa.
This group is a perennial favorite of Coronado Concerts in the Park audiences.
Website: Marine Band San Diego