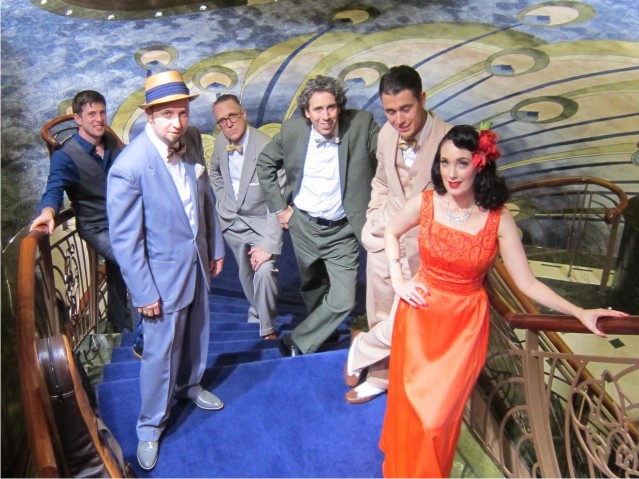 Coronado Woman's Club and
Jr. Woman's Club Present:
August 20th at 6:00 p.m.
Jennifer Keith brings a sultry voice and dreamy swing repertoire that will have you swaying and dancing on clouds. Keith's performances have been compared to those of famed singers Rosemary Clooney and Keely Smith. Led by tenor saxophonist Mando Dorame ( cofounder of the Royal Crown Revue) the Jennifer Keith Quintet sparkles, adding fresh new life to swing.
"Not to be confused with a cover band, notes the Las Vegas Sun, "the quintet has a sound all its own, reclaiming … the standards of the '30s through 60s with contemporary sass and bravado".