Todd Fruehauf Presents:
June 3rd at 6:00 p.m.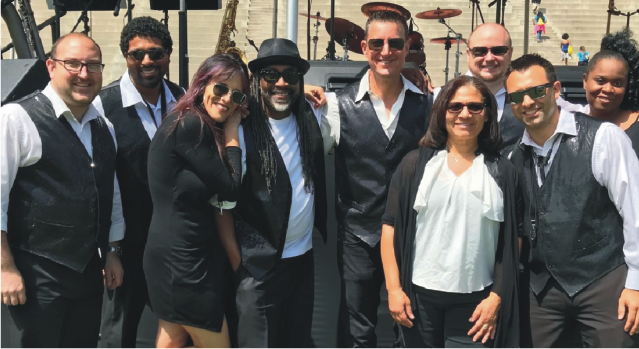 Making their debut this year is Full Strength Funk. The band is an 11-piece ensemble with a playlist that spans the decades with classic funk tunes of the '70's — to the dance hits of today. Featuring a full horn section, sweet harmonies and Latin percussion, their music is upbeat, positive, singable, and danceable. They lay down the groove that'll make you move!
Their song list includes hits made famous by Earth, Wind & Fire, Aretha Franklin, James Brown, Marvin Gaye, Stevie Wonder, the Commodores and Parliament along with newer tunes from current artists like Bruno Mars, Pitbull, Cupid and Daft Punk, ensuring that everyone in the audience is dancing and singing to the music they love.
Website: Full Strength Funk Band
SPONSORED BY
Todd Fruehauf