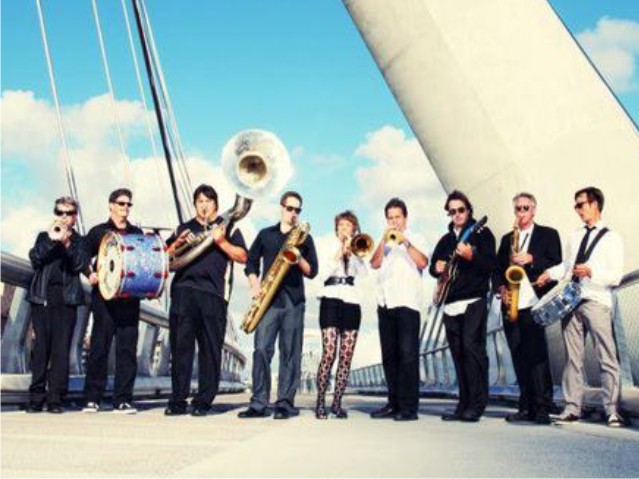 Coronado Private Bank Presents:
July 30th at 6:00 p.m.
Euphoria Brass Band is a San Diego based musical collective that serves up a contemporary mix of old school New Orleans traditional brass band jazz, funky street beats and new school edginess with a West Coast feeling.
In the tradition of New Orleans "second line" jazz tradition, the ensemble plays in a style the San Diego Troubadour newspaper calls "loud, boisterous, and all about fun and the groove." The San Diego Reader pronounces the band "a brassy conflagration" with horn players sounding "as if on the verge of blowing gaskets." Be ready for Mardi Gras in July. Laissez les bons temps rouler.