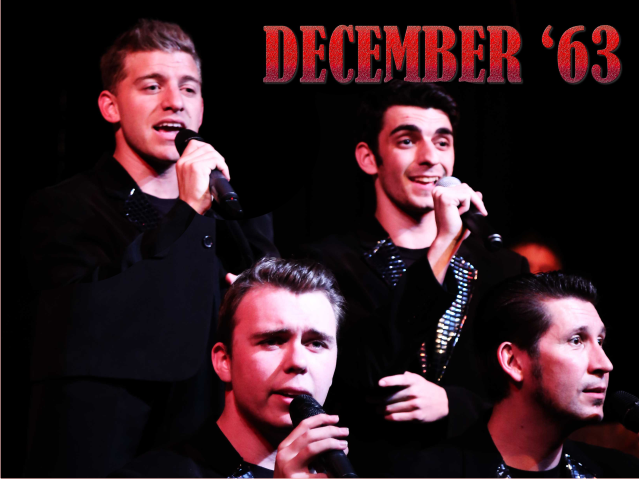 August 7th at 6:00 p.m.
December '63
The music of Frankie Valli and the Four Seasons comes to life in the form of December '63. The tribute band showcases some of the most popular songs from Frankie Valli including "Sherry," "Big Girls Don't Cry," "Walk Like A Man" and "Candy Girl." From 1962 to early 1964, only The Beach Boys matched the Four Seasons in US record sales.
December '63's re-creation of a Four Seasons concert will have you reaching for the high notes on a musical journey with stops at every phase of the careers of Frankie and the boys.