City of Coronado Presents:
May 27th at 6:00 p.m.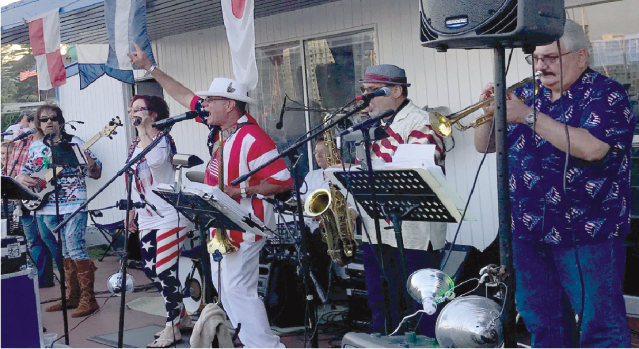 As we start our 2018 season, one of Coronado's own begins its farewell tour. Cool Fever delights their audience with the multi-generational music of old school R&B, Motown, swing, rock and blues. The band's toe-tapping music will get you out of your seat and is fun for the whole family.
Cool Fever was born out of the Jam at Island Sport and Spirits. The "Jam" was held every Thursday night from six to midnight. Musicians from all over the world would attend. In later stages Dave Elhoff, founder of Cool Fever, would assist in hosting the jam. He put together a group of musicians to form Cool Fever.
Join us as we kick off the start of this year's Concerts in the Park.