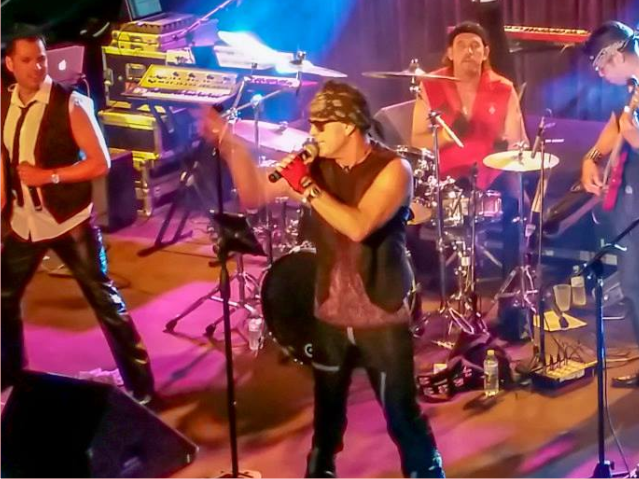 August 21st at 6:00 p.m.
Pac-Man, "Thriller," the Berlin Wall, New Coke, The Breakfast Club, and the Cabbage Patch Doll — the 1980s were a time of political change, new technology, bad fashions, and some memorable pop music. Formed in 2009, Betamaxx recreates and celebrates the sounds of that decade in a live musical experience.
Packed with ultra-high energy, this 7-piece group, delivers a non-stop, nostalgia-filled, rock concert sure to keep Spreckels Park dancers on their feet from beginning to end. Betamaxx offers an authentic '80s experience with the music of Michael Jackson, Madonna, New Order, Depeche Mode, Def Leppard, Bon Jovi and more.