July 20, 2014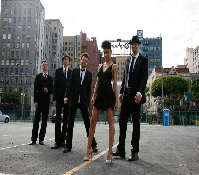 Pop Vinyl
When: 6:00 PM
What: Pop Vinyl hits dance floors with a high-energy, make-you-sweat performance, engaging the crowd with nonstop music all night long. Without a single break between songs, the party never stops rocking, and bridges the gap between bands and DJs…  From Aretha to Beyonce, from Michael to Justin, Donna Summer to Madonna, Beegee's to Black Eyed Peas, from Run DMC to LMFAO, the list goes on and on… and on!  Their playlist spans 5 decades of up-beat, club-hoppin' hits.
Sponsored By: The Auen Foundation
July 27, 2014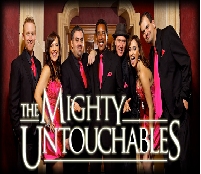 The Mighty Untouchables
When: 6:00 PM
What: This supreme multi-cultural mix of musicians and singers entertain throughout the world, and are guaranteed to please audiences of all tastes with their extensive and diverse collection of material.  The Mighty Untouchables offer everything from Motown to classic rock, along with Latin, country, current pop hits, and much more.  Their repertoire includes songs from The Temptations, Carrie Underwood, Journey, Christina Aguilera, Stevie Wonder, Guns N' Roses, Celia Cruz and Tito Puente, just to name a few!
Sponsored By: Kennedy Publishing
August 3, 2014

Iliana Rose Cuban Band
When: 6:00 PM
What:
Iliana Rose is nothing short of a fantastic musician. As an accomplished piano player, percussionist, clarinetist and vocalist, she performs with her band and is a complete entertainer. Iliana captivates an audience in English, Spanish and even a little Portuguese and has a unique ability to phrase that is given only to natural born jazz singers. She is spontaneously funny and able to make intelligent hilarious conversations with audience members and it is impossible to resist her charm. You won't soon forget this curvaceous Cuban babe!
Sponsored By:
Newman Charitable Foundation