May 25, 2014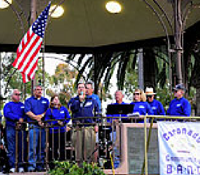 Coronado Community Concert Band
When: 6:00 PM
What: Our traditional opening act and the pride of our town, the Coronado Community Band, under the direction of Phil Imming, brings big brass, powerful percussion, and loads of spirit to the park in musical selections ranging from patriotic to swing.
Sponsored By: City of Coronado
June 1, 2014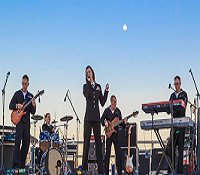 The Destroyers-Navy Band Southwest
When: 6:00 PM
What: Navy Band Southwest is one of the Navy's finest and oldest continuing musical organizations. Now with over 80 years of support to the San Diego community, the band serves as the musical ambassador for the Commander, Navy Region Southwest.
Sponsored By: The Brigantine and Miguel's Cocina
June 8, 2014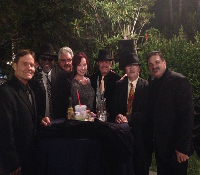 Cool Fever Band with Dave Elhoff and Sarah Jensen
When: 6:00 PM
What: Give in to the Fever and make your evening one to remember. Enjoy a cool mix of BLUES, ROCK & ROLL and R&B for an unforgettable fun-filled experience.
Sponsored By: SoCal Business Partners & Falletta Construction Inc.