2016 Coronado Concert Schedule
Coronado Promenade Concerts (CPC) produces and manages the annual Spreckels Park summer concert series. The 2016 series features 17 concerts across five months sponsored by individuals and business patrons.
May 29th
6:00 p.m.

Coronado Community Band
Sponsored by City of Coronado
An essential Coronado institution, the Coronado Community Band delivers a rich mix of music and styles from patriotic, through classical, to swing. Formed in 1997, the all-volunteer ensemble is multigenerational, featuring many Coronado High School alumni and a collection of fine amateur and professional talent.
June 5th
6:00 p.m.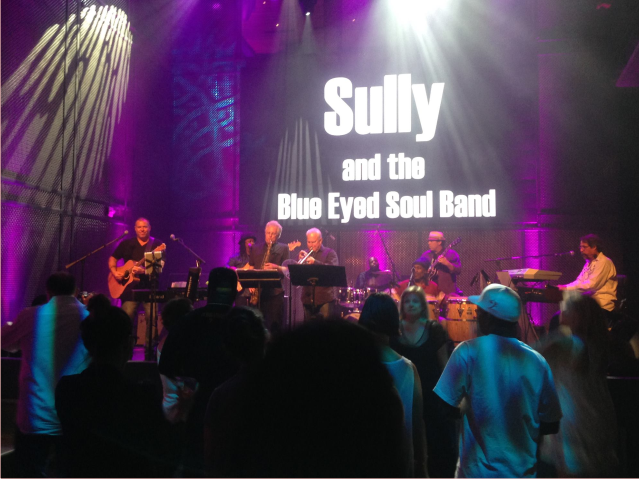 Sully & The Blue-eyed Soul Band
SoCal Premier Properties and Hayes & Associates
With a repertoire drawing on the works of Earth, Wind and Fire, Stevie Wonder, Billy Preston, Otis Redding and others, Sully & The Blue-Eyed Soul Band makes its Coronado Concerts in the Park debut this year. The group of Grammy Award winning and Tony Award nominated musicians backs Sully, a lead singer who is also a popular radio personality, whose nationally syndicated show is heard weekday afternoons on KOGO radio in San Diego.
June 12th
6:00 p.m.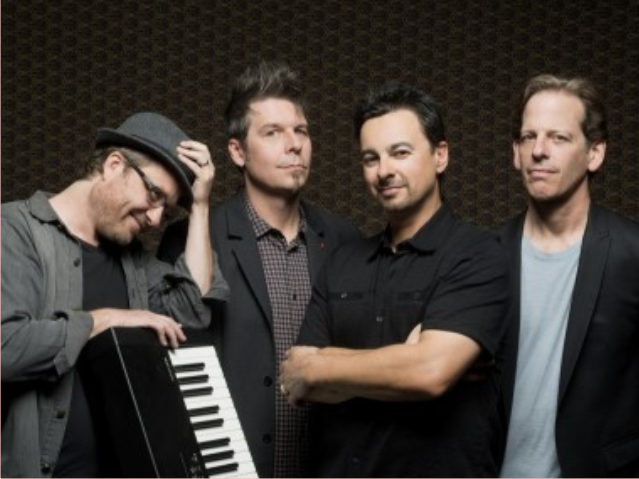 Kings of the 88
Newman Charitable Trust
Covering such acts as Billy Joel, Elton John, Ray Charles and Jerry Lee Lewis, The Kings of 88 play tribute to the great artists of piano rock. Founder, keyboardist, lead-singer, and San Diego native Tommy Reeves leads the LA-based group that focuses on the iconic classics of the piano-rock genre.
June 19th
6:00 p.m.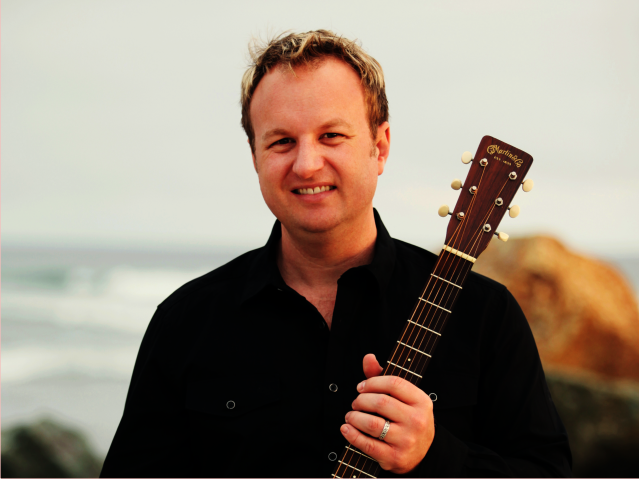 Crown Town
Bungalow 56 & Nicolls Design Build
Coronado's own Matt Heinecke has been playing gigs in our town since he was a freshman at Coronado High School. His unique style of guitar draws on a wide range of influences, including folk, classical, rock, jazz, country and bluegrass.
June 26th
6:00 p.m.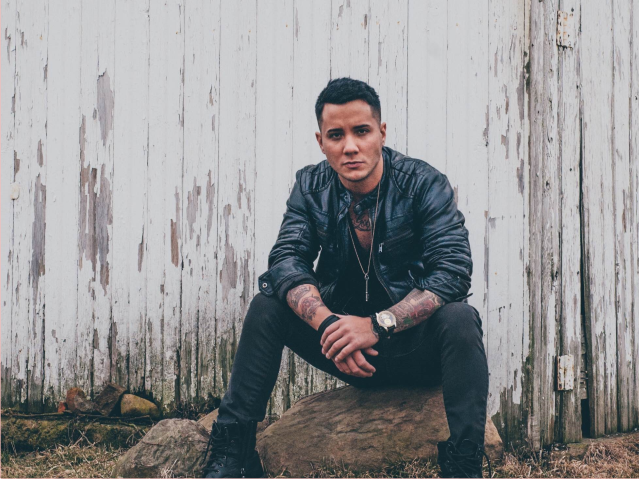 Carter Winter
Coronado Private Bank
Guitarist and vocalist Carter Winter delivers a distinct country sound that belies his small town Ohio roots. With a rich vocal timbre and a collection of original tunes, the singer-songwriter has a reputation for bringing audiences to their dancing feet.
July 3rd
4:00 p.m.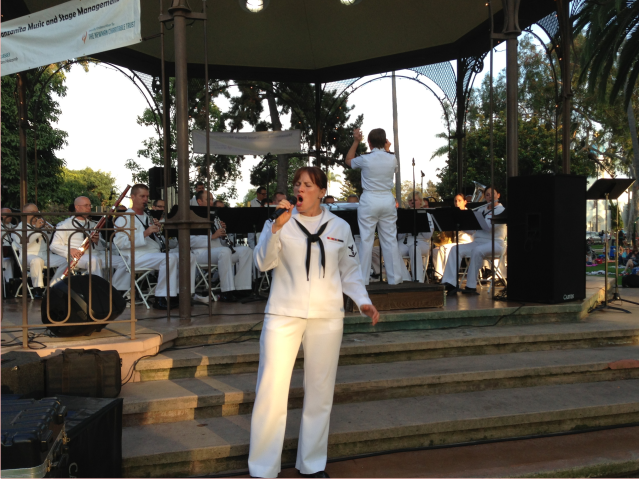 U.S Navy Band
Linda & Rich Hascup & Diane Jolley & Bill Subang
With over 80 years of service in San Diego, Navy Band Southwest is one of the Navy's and region's finest and oldest continuing musical organizations. Under the direction of Lieutenant Jane E. Hoffman, the 45-member organization plays over 600 performances a year, including regular performances with the San Diego Symphony Summer Pops.
July 3
6:00 p.m.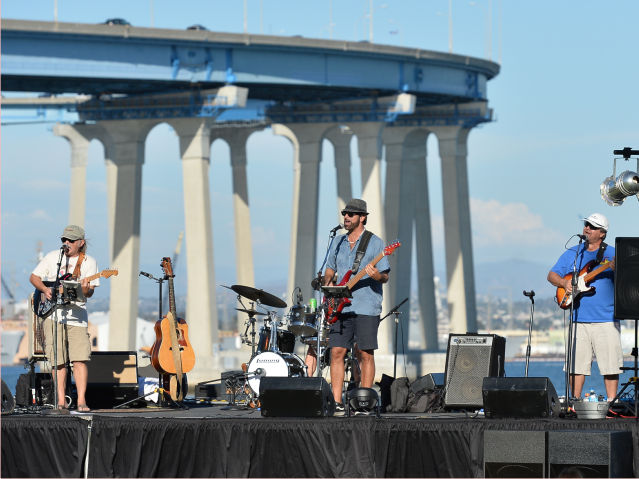 Ron's Garage
Linda & Rich Hascup & Diane Jolley & Bill Subang
Coronado's own Ron's Garage brings together a team of talented musicians as adept playing for thousands in Spreckels Park as they are bringing all of Orange Avenue to life on an afternoon from the patio at McPs. With their expansive repertoire of classic and folk rock standards the quartet of Ron Wheeler, Claudio Martin, Gary Taylor and Phil Lean will transport you to the best musical moments of the 1960s and 70s.
July 4th
4:00 p.m.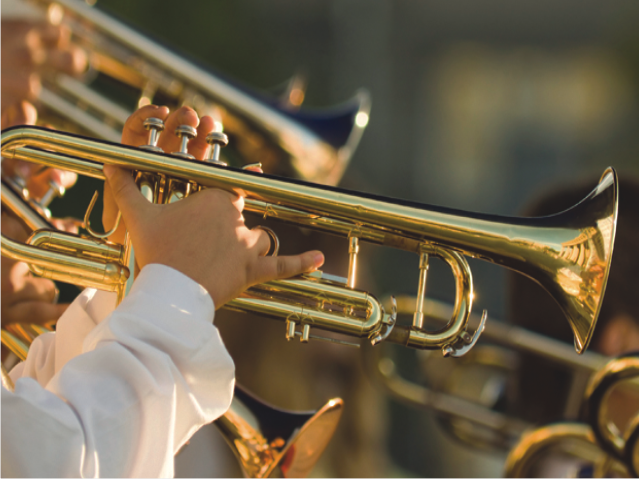 Coronado Concert Band
Coronado Comfort Keepers
In their annual Independence Day performance the Coronado Concert Band displays its depth and versatility with a thorough rendering of the American patriotic songbook. The all-volunteer Coronado ensemble is multigenerational, featuring many Coronado High School alumni and a collection of fine amateur and professional talent.
July 10th
6:00 p.m.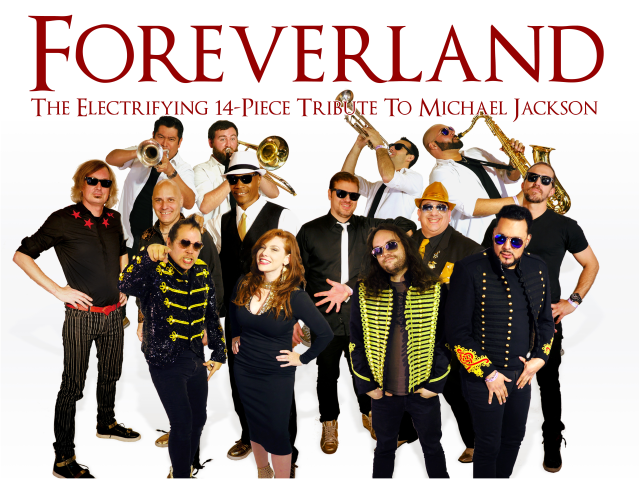 Foreverland
California American Water
Foreverland brings its electrifying, 14-piece tribute to Michael Jackson to Coronado for a larger-than-life celebration of the American artist's musical legacy and biggest hits. The tribute band forgoes impersonation in favor of a focus on the music and spirit of the King of Pop.
July 17th
6:00 p.m.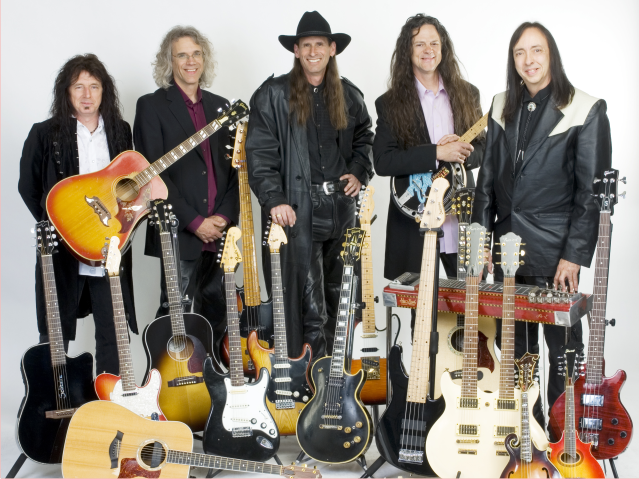 Hotel California
Willis Allen Real Estate
Hotel California reproduces the songs of the Eagles studio recordings in their classic sound, transcending the boundaries of Rock, R&B, and Country. The band's modern, action-packed performance brings the Eagles timeless 1970s-era music into the new millennium.
July 24th
6:00 p.m.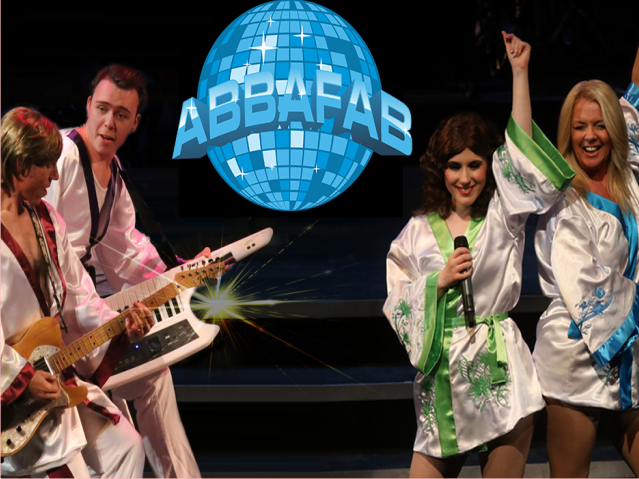 Abba Fab
Coronado Real Estate Association Presents
A tribute to the music of the 1970s Swedish pop sensation ABBA, this multimedia production covers all the band's essential hits, including Waterloo, Fernando, Honey Honey, Dancing Queen and countless others. Musicians Anne Davies, Chelsea Faulds, Scotty Pearson and Nick Davies recreate an experience from the heyday of a band that sold more than 375 million records worldwide, trailing only Elvis, the Beatles and Michael Jackson.
July 31st
6:00 p.m.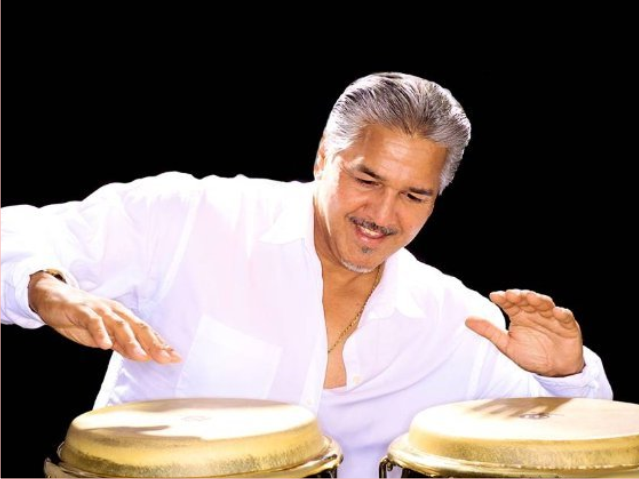 Louie Cruz Beltran
Edye Denney & Dick Zoellner
Blending Afro Cuban rhythms with Jazz, Latin Jazz, Pop and R&B influences, Louie Cruz Beltran entertains with skilled execution on conguero and timbalero and as a vocalist. Over an impressive career, Louis has performed with such notable entertainers as Tito Puente, Natalie Cole, Gladys Knight, Stevie Wonder, Smokey Robinson and Hubert Laws. His original song "Cu Rumba" was featured in the soundtrack of the 2013 feature film, Water and Power.
Aug7th
6:00 p.m.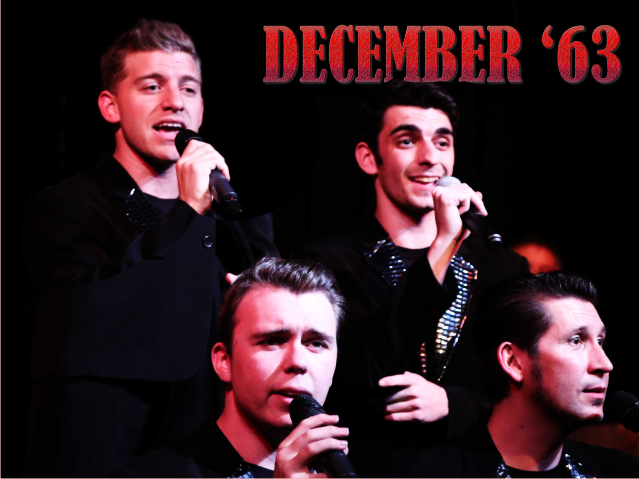 December '63
Rotary Club of Coronado
The music of Frankie Valli and the Four Seasons comes to life in the form of December '63. The tribute band showcases some of the most popular songs from Frankie Valli including "Sherry," "Big Girls Don't Cry," "Walk Like A Man" and "Candy Girl." From 1962 to early 1964, only The Beach Boys matched the Four Seasons in US record sales.
Aug 14th
6:00 p.m.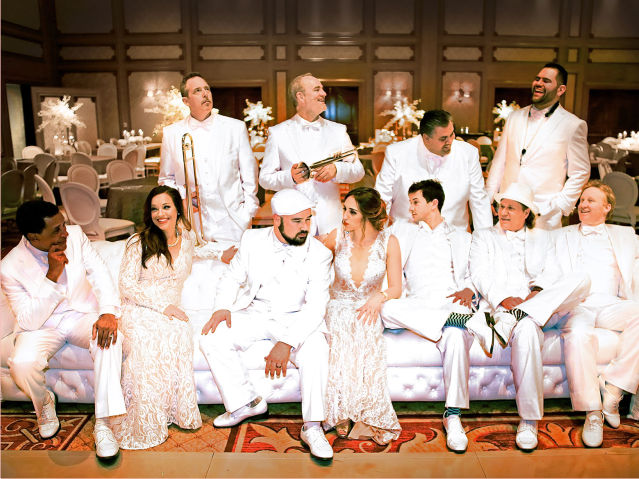 Mighty Untouchables
Coronado Woman's Club & Coronado Junior Woman's Club
Together since 2009, this group of talented instrumentalists and singers entertain throughout the world, offering everything from Motown to classic rock, along with Latin, current dance hits, and much more.
Aug 21st
6:00 p.m.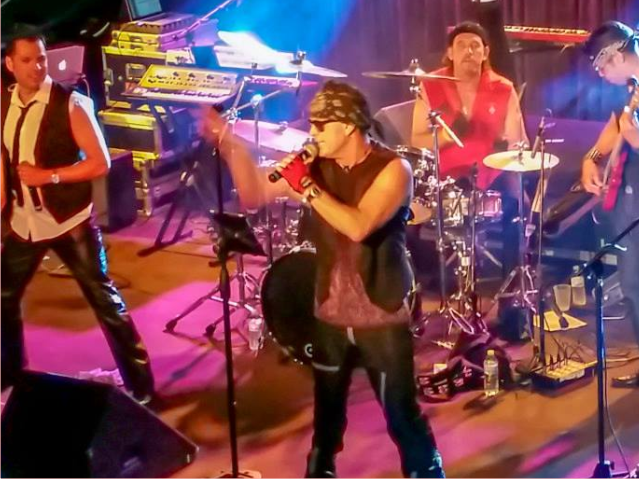 Betamaxx
Kennedy Publishing Company
Pac-Man, "Thriller," the Berlin Wall, New Coke, The Breakfast Club, and the Cabbage Patch Doll — the 1980s were a time of political change, new technology, bad fashions, and some memorable pop music. Formed in 2009, Betamaxx recreates and celebrates the sounds of that decade in a live musical experience.
Aug 28th
3:00 p.m.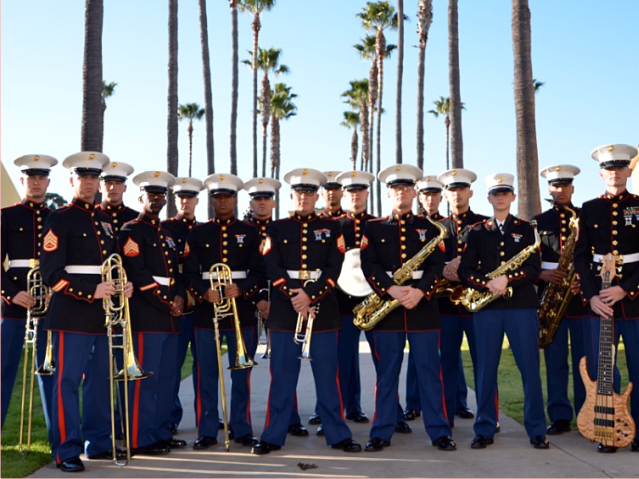 U.S. Marine Corps Band
Coronado Schools Foundation
Founded in 1921, Marine Band San Diego has thrilled countless audience members through a schedule of appearances averaging nearly 400 per year. Established to support the Marines' Recruit Training Regiment, the band also performs a wide variety of military and civilian events throughout the Southwest. They are a perennial favorite of Coronado Concerts in the Park audiences.
Aug 28th
6:00 p.m.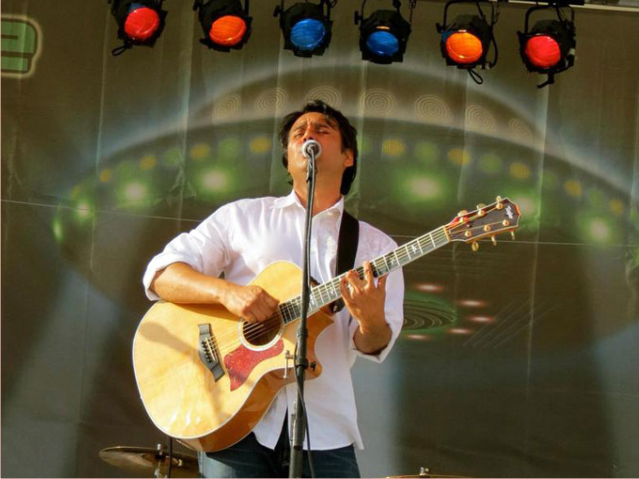 Steve Ybarra Band
Underwritten by Park Life Real Estate
Steven Ybarra and his band captivate and energize crowds with a pop/modern country sound. His latest CD, recorded in Nashville with musicians from the bands of Keith Urban, Carrie Underwood and Blake Shelton, landed in the top 100 iTunes charts. Steven has toured nationally and shared the stage with Eric Church, Darius Rucker, Shania Twain, Gavin DeGraw and Kenny Wayne Shepherd, among others.
Sep 4th
5:00 p.m.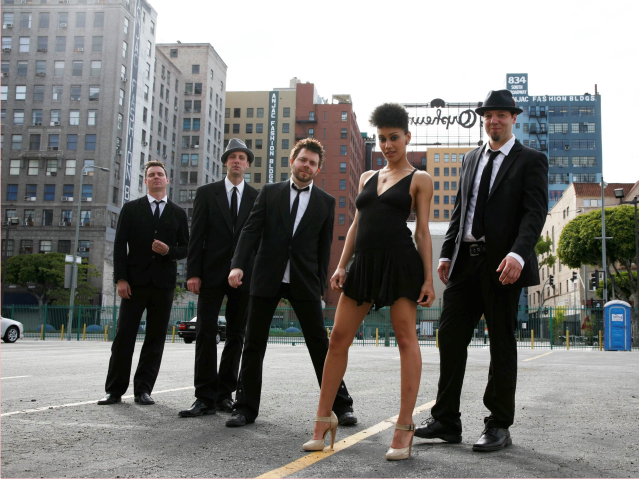 Pop Vinyl
The Auen Foundation
A standout performer from our 2015 concert season, Pop Vinyl is back with a high-energy, make-you-sweat performance designed to engage audiences with nonstop music
Sept 11th
5:00 p.m.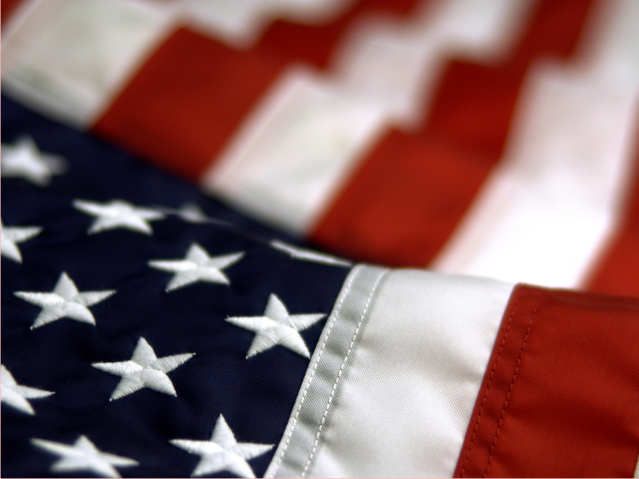 5th Anniversary of 9/11 Tribute
Steven & Karen Pittendrigh & Harvey & Ann Mabry
Join us for a pre-concert recognition of those who came to America's aid and defense following the September 11, 2001 attacks