May 26, 2013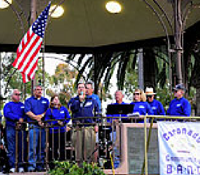 Coronado Community Concert Band
When: 6:00 PM
What: Our traditional opening act and the pride of our town, the Coronado Community Band, under the direction of Phil Imming, brings big brass, powerful percussion, and loads of spirit to the park in musical selections ranging from patriotic to swing.
Sponsored By: City of Coronado
June 2, 2013

Hollywood Stones (Rolling Stones Tribute)
When: 6:00 PM
What: The Hollywood Stones are a super hot live band living all The Rolling Stones hits and cult favorites! 
Sponsored By: Falletta Construction and SoCal Business Partners LLC
June 9, 2013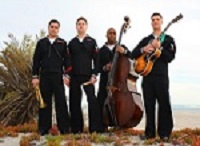 Navy Southwest Jazz Band
When: 6:00 PM
What: From traditional and modern jazz to latin music, contemporary hits, funk and more, the SeaBreeze Jazz Combo is ideal for any setting ranging from public performances to light dinner music. Continually adding new and old easy listening favorites to its repertoire, they will please just about anyone!
Sponsored By: Brigantine & Miguel's Cocina